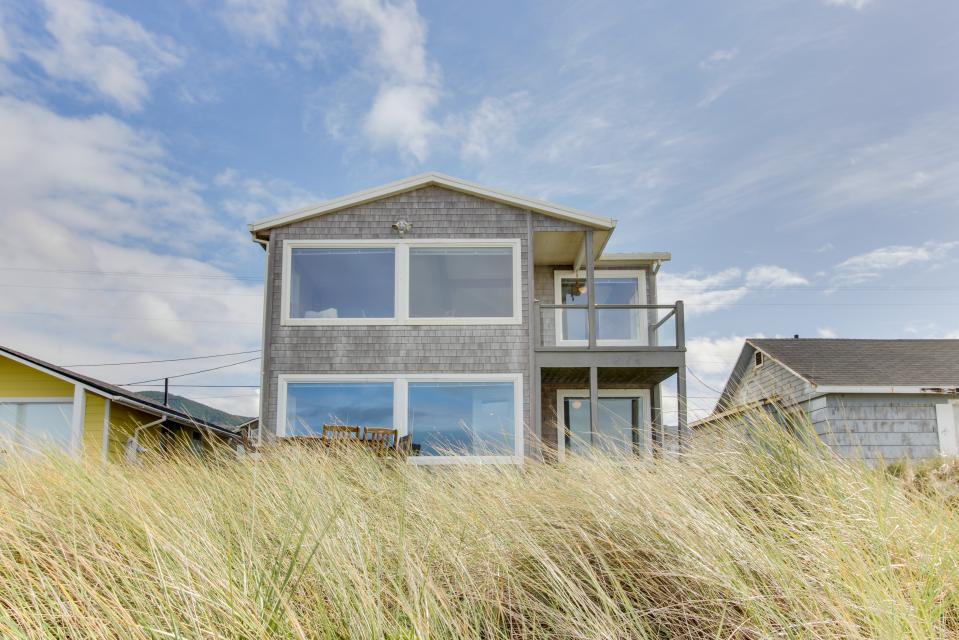 Make your next trip to the coast extraordinary by staying in this gorgeous oceanfront home! With breathtaking ocean views, unbeatable beach access, beautiful décor and dog friendly accommodations, up to 11 guests will have a memorable stay here.
Located in Rockaway Beach, this house sits on a gentle bluff overlooking the ocean just north of downtown. Mere steps will take you to the sandy expanse of the pristine beach, and less than a one-mile drive will bring you to conveniences in town. With this home, you get the best of both worlds, because in addition to the ocean right outside your door, the calm waters of Lake Lytle lie just two blocks east.
The house itself is bright and airy, with large picture windows on both floors that let in natural light and offer panoramic ocean views. It is newly furnished with calming, attractive design choices, personal touches, and every amenity you could wish for. WiFi is available for uploading photos or planning your upcoming days.
Book today!
Location Map
925 N. Pacific Street, Rockaway Beach, OR, 97136
Google Reviews
Based on 0 reviews

No Reviews