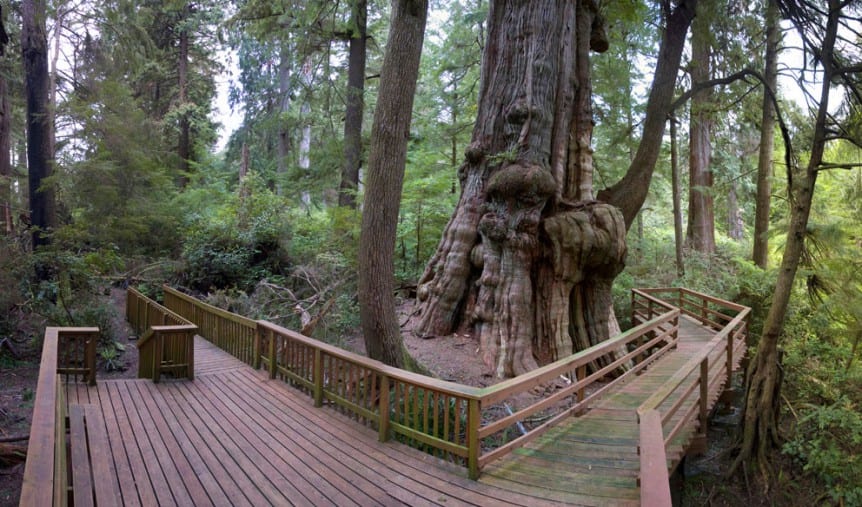 After experiencing some sunny weather on the Oregon Coast at last, it probably has you ready to break out your hiking boots, grab a water bottle and hit the trails for a chance to breathe in that fresh coastal air and witness the wonders of spring up close and personal.
Spring is one of the best times to go hiking – the abundant rains have kept the rivers and waterfalls bursting with excitement, and fresh green buds and colorful flowers are starting to poke their heads out from underneath the dead foliage. After spending a long winter cooped up indoors, it is a refreshing chance to experience greenery again.
Just remember that hiking during the spring also brings different and unusual challenges that we sometimes forget about when our backpacks and memories are still filled with summertime adventures. Here are a few tips to remember when hiking this spring in Rockaway Beach:
Dress in Layers. As with almost any activity on the Oregon Coast, a day that starts out warm and sunny can turn on you quickly. When you're standing at the trailhead and feel the warm rays of sunshine bouncing off your bare arms it can be tempting to soak up all that Vitamin D and leave your sweatshirt in the car. But if you're headed into the forest the temperature will drop significantly so dress in layers. Bring a lightweight jacket or long sleeved shirt with you. It's also a good idea to bring – or apply – sunscreen before you go.
Waterproof your Boots. If you haven't your hiking boots out of the closet since summertime, it isn't a bad idea to add a coat of waterproof sealant to them. The trails will not be dry for some time, and nothing can ruin a hike quicker than wet socks.
Don't Avoid the Mud Puddles. Any trail you pick is going to be wet. Some spots more than others. It's not a good idea however to avoid the mud by walking up and around the trail. All this does is widen the trail. Imagine if every hiker did that. Thanks to your waterproof boots, you can safely and dryly pass through those mud puddles without damaging the trails.
Watch for Obstacles and High Waters. Your favorite trail might look a little different this spring. Heavy winds and snow may have caused some trees to fall, and the rivers, streams and lakes are all still very full of water. Always be on the lookout for high waters or fallen limbs that may make the hike more challenging.
Look for Wildflowers and Birds. Now is the time for the first colors of spring to start showing off in brightly-colored patterns, and as always it is an exciting sight to see. Bring a field guide with you to identify the native plants, foliage and birds that you see along the way. Just try to avoid the temptation of picking the flowers, as they are vital to the native ecosystem. Plus if you pick every flower you find, they aren't there for the next hiker to enjoy.
Wondering where to go? Check out the Wetlands Preserve, a 45-acre old growth forest that is home to one of the largest Western Red Cedars in the state. This cedar is more than 150-feet tall and 49-feet wide. It is located at the end of an easy, mile-long hike that winds underneath the towering forest. A beautiful boardwalk lets you enjoy the tree from every angle.
To access the trailhead head from Highway 101 head East on Washington Street toward Island Street.