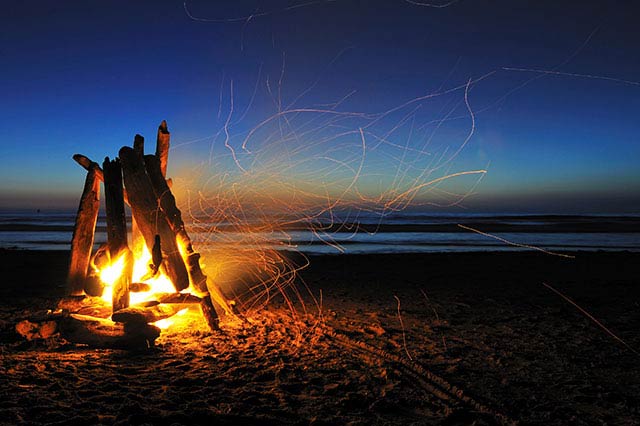 On a clear summer evening, the beach is speckled with bonfires both large and small. Beach Bonfires are a tradition here, and a great way to enjoy the beach even after the sun goes down. Remember though to follow a few beach rules to ensure your bonfire is fun and safe for everyone:
Safety Rules
Use small pieces of wood only. Large logs are prohibited
Build your bonfire west of the vegetation line, and away from all beach grass and driftwood
Be sure to dose with water when you're finished. Do not just smother with sand, as the fire may smolder for several hours and burn someone who steps on it.
Thanks for being courteous to others and following the safety rules!