Rockaway Beach History Highlights
Rockaway Beach history shows that in 1909, a group incorporated as the Rockaway Beach Company and in August of that year, they subdivided all of the lands and named it Rockaway Beach. This seaside resort was named after Rockaway Beach on Long Island in New York and came on the heels of plans to develop a railroad from Hillsboro to Tillamook.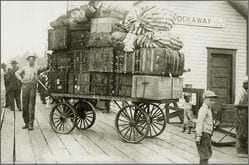 The first passenger train came to Rockaway in 1912
Prior to that, it was a 2-week journey from Portland, traveling along the Wilson River Trail. This new mode of transportation was the vital factor in the development of Rockaway, which was renamed Rockaway Beach in 1987.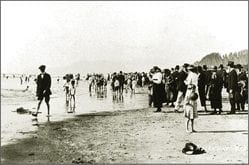 The Daddy Train
In the early 1900s, mothers and children hopped on the train to spend their summers in Rockaway. On Friday afternoons, the train would bring the daddies who were joining their families for the weekend, thus earning the name of "Daddy Train."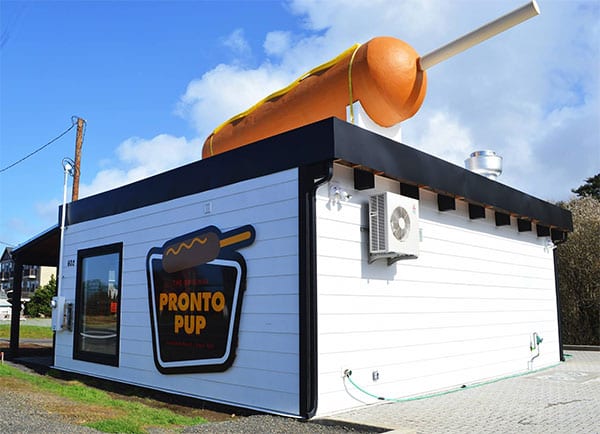 Pronto Pup was invented in Rockaway Beach
The Pronto Pup was invented in Rockaway Beach in the late 1930s by the husband and wife team of George and Versa Boyington. The Boyington's ran a small hot dog stand on the beach. For better or worse, the Boyington's decided to brainstorm a solution for soggy, wet hotdog buns, which was an issue during the rain. George came up with the idea of creating a pancake-like batter mix and cooking buns as needed. Who knows if the duo knew at the time that this idea would catch on like wildfire.
– Compiled from "Memories of Rockaway Oregon By the Sea" by Rosemary Walker