Welcome To Rockaway Beach Oregon
A visit to Rockaway Beach Oregon is more than just another family vacation; it's an opportunity to make memories that last a lifetime. From the seven miles of sandy beach, to delicious eateries and festivals that will keep your heart singing for days to come, you will soon discover why families have been flocking to our coastal community for nearly a century.

What do you want to discover at Rockaway Beach?
Rockaway Beach Oregon Annual Events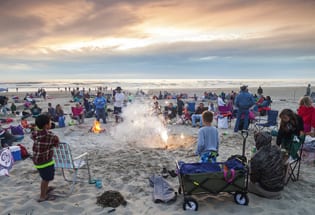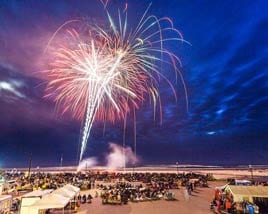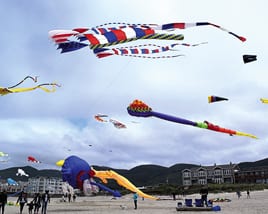 Get your fireworks right in town
You can purchase sparklers and fireworks in town from several different groups, including the Rockaway Lions, Chamber of Commerce, and Neah-Kah-Nie speech team. When dusk comes, head over to the Wayside or find a comfortable spot on the beach and get ready to watch the spectacular fireworks display which kicks off around 10pm.
Named one of the best fireworks displays in the United States
The display is presented by the Rockaway Beach Oregon Volunteer Fire Department and is so spectacular that it has been named one of the best in the United States by USA Today and Coastal Living magazine and is recognized as one of the most magnificent Independence Day celebrations on the northern Oregon Coast.
The parade starts at 11am
The day kicks off with Rockaway Beach Oregon's Independence Day Parade at 11am. After the parade there are several activities, including the Annual Dachshund Races at Phyllis Baker City Park, Rockaway Lioness bake and plant sale, Airsoft paintball tent festivities, a flyover by the National Guard, and more.
Come spend your Fourth of July at Rockaway Beach and make new memories or celebrate traditions.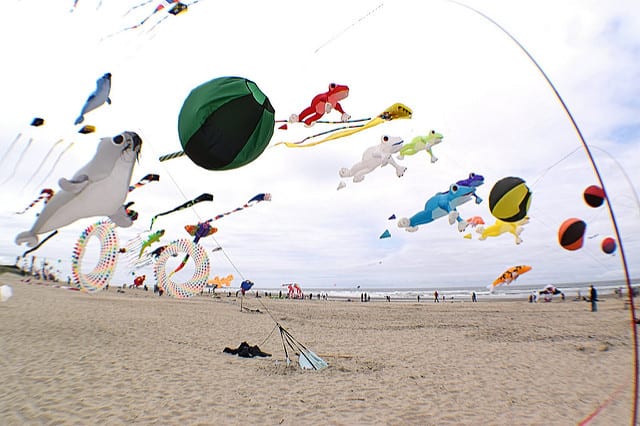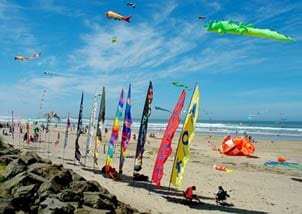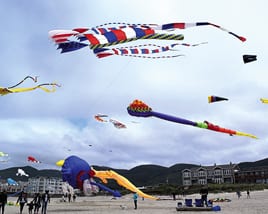 Live music, food and of course kites!
The annual kite festival in May features live music, vendors, delicious food, and much more. For those who are feeling a little bit competitive, there are contests for best kite, which kite can drag on the ground longest before taking flight, and more.
Learn how to build a kite
Children can learn to build kites during special classes.The Kite Festival is an annual tradition here in Rockaway Beach and is an amazing site to behold. Hundreds of kites soar into the air in a dazzling array of colors.
Open to both amateur and professional kite fliers
This event is sponsored by the American Kitefliers Association, and is open to both amateur and professional kite fliers. We'll see you at the Wayside!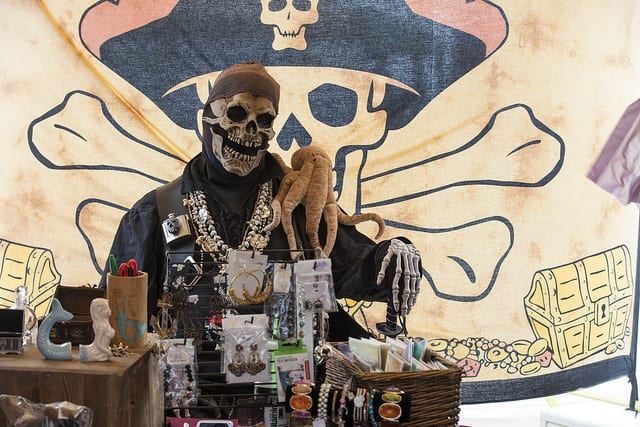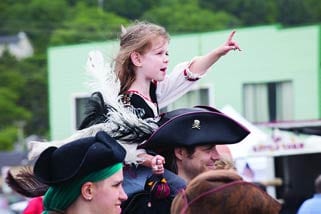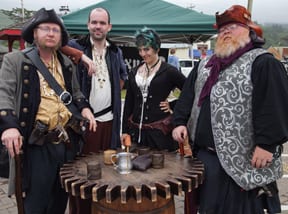 All hands on deck, come to the Rockaway Beach Pirate Festival.
Join the fun as people come from miles around every June wearing their best pirate apparel. The festival features a fun treasure hunt for adults and a scavenger hunt for kids in downtown Rockaway Beach.
Pirate music, pirate themed food and drink, carnival rides and more!
At the festival, you'll find pirate music, pirate themed food and drink, carnival rides, street vendors, swashbuckling sword fighting, and more. Don't miss out on the firing of the cannons and black power demonstrations using musket loading methods that date back to the 1800s. It's fun for all ages.