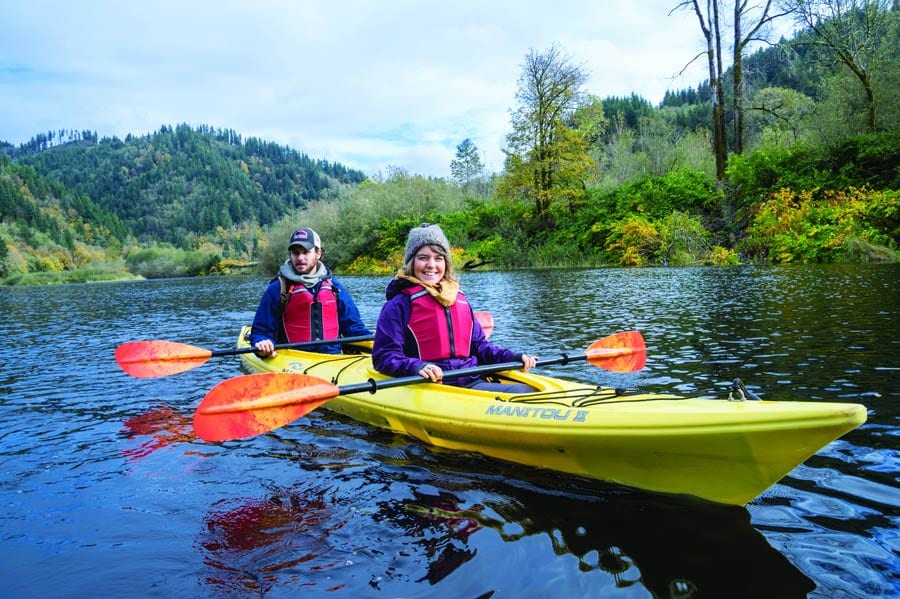 Spring Break is nature's way of letting you blow of a little steam before summer hits. It's a chance to hit the breeze, stop and smell the roses and relax for the sake of relaxing. If you're planning a trip to Rocakway Beach this Spring Break, don't forget to try some of these fun activities while you're here:
Oregon Coast Scenic Railroad. For the first time, the Oregon Coast Scenic Railroad will be making runs from Garibaldi to Rockaway Beach during Spring Break. Their normal season won't begin until May, but if you're on the coast for Spring Break (March 25 – April 9), you can catch the train and ride it up – or down – the coast for a unique view of the area. Seating includes outside, inside, or outside covered so no matter what the weather entails a train ride is a happy ride.
Fishing Lake Lytle. Each March, Lake Lytle is stocked with Rainbow Trout. Spanning 69 acres, this lake is also home to largemouth bass, sunfish and catfish. It's perfect for boating thanks to the 12th street boat launch, or just use the public dock off of Hwy 101 and cast your line into the cool blue waters.
Flying a Kite. Just because you might not be here for the magical Kite Festival doesn't mean you still can't enjoy this family-friendly activity that has been dazzling people for decades. Our miles and miles of unobstructed beaches are perfect for taking your kite out for a "stroll." There is usually plenty of wind too. So with just a little skill and a lot of imagination you can dip, dance and twirl your kite along the breeze.
Kayaking. We have six lakes in Rockaway Beach, in case you didn't know. Lake Lytle being the biggest, followed by Spring Lake. Both of these are great options for kayaking, and Kayak Tillamook even brings their beginners class out here to teach them the basics. Kayaking is a relaxing way to bird watch, or just catch some rays.
A Bonfire on the Beach. Bonfires on the beach are practically a spring and summer tradition here in Rockaway Beach. Some nights the beach is speckled with dots of brightly-colored flames surrounded by friends and family making memories. Just remember your bonfire can only contain small pieces of wood, and should be built west of the vegetation line and away from any and all beach grass and driftwood. And be sure to dose it thoroughly with water before you leave. Just leaving it to "blow out" or smothering it with sand doesn't cut it.