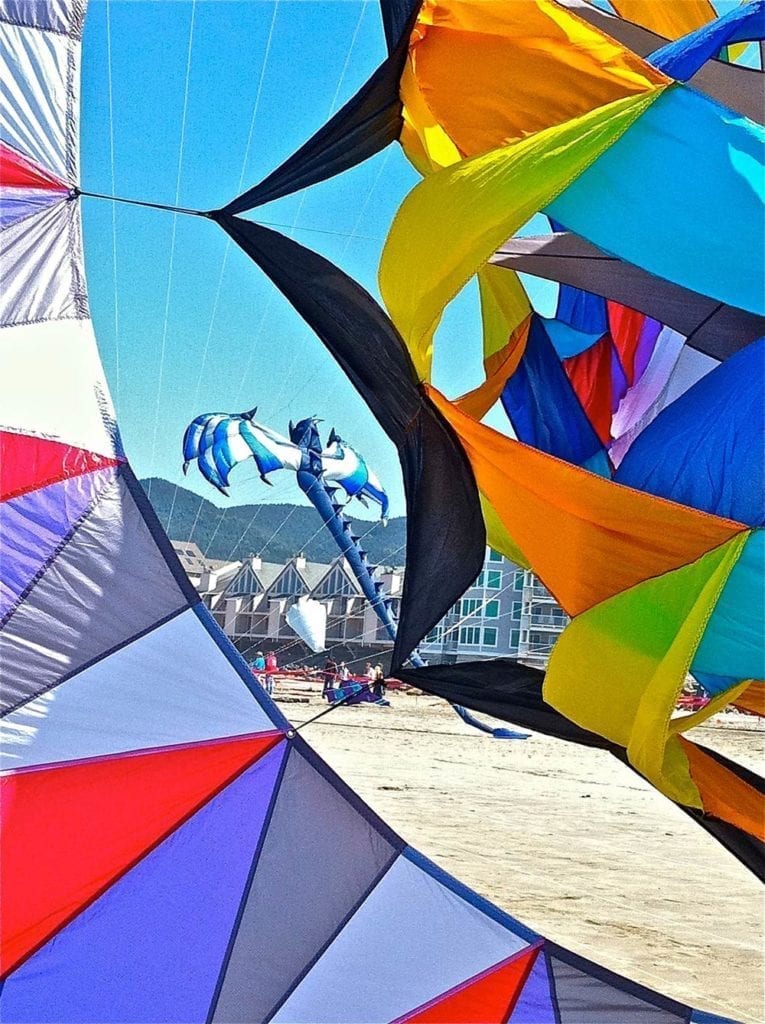 Once a year, Rockaway Beach is flooded with color and magic during the annual Kite Festival.
This year's festival returns on Aug. 17 – 19 and marks the 41st year that the historic Wayside has been the backdrop for this event. Kite fliers from all over the world descend on our tiny beach town to strut their floating stuff and enjoy some of the best winds along the Oregon Coast.
Sponsored by the American Kitefliers Association, both professional and amateur kite fliers take to the beaches during this three-day festival. The American Kitefliers Association is the largest group of kiters in the world, and members travel all over the world to spread the joy of kiting. If you've never experienced them in person before, make this the summer that you do
Whether you just enjoy watching the kites, or want to partake, there is something for everyone. Learn the basics of kite flying, or how to improve your skills. Partake in some friendly contests for things like nicest kite, or kite that drags on the ground the longest before taking off, and other fun and funny categories. Children can even learn how to build a kite from scratch and then take it out on the beach to test it out
This year the Kite Festival is joining hands with the annual Art Festival for a combined event filled with music, vendors, activities and of course kites.
Grab a seat (and a drink) at the Sand Dollar Restaurant and Lounge patio for the perfect view to enjoy the kites, or meander around the wayside to find artisan-made crafts, jewelry, original artwork, live music and of course delicious food items.
We'll see you there!