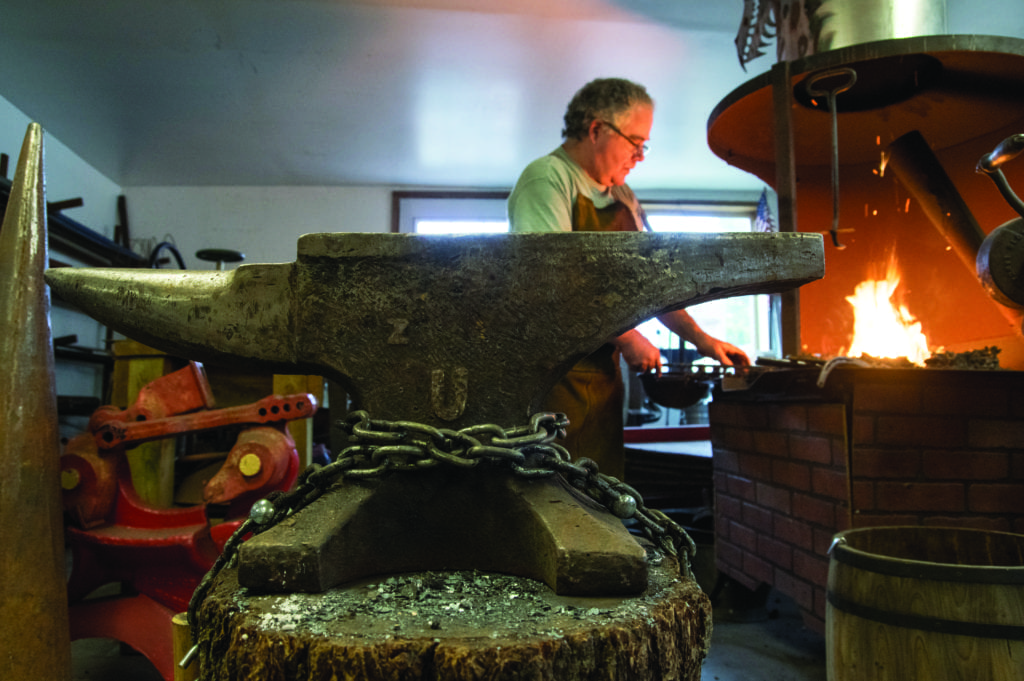 By Scott Gilbert
You can occasionally be surprised by objects that are washed ashore in Rockaway Beach — and you can always be surprised by the hand-made treasures you'll find at Washed Ashore Arts, Crafts & More, a shop where dozens of vendors share space with a traditional blacksmithing operation.
The gallery at 320 Highway 101 South is owned by blacksmith Herman Doty and his schoolteacher wife Angie. "We have 40 consigned vendors who make and sell their own things in the store, and the other half of the shop is all my metalwork and the blacksmith shop that I run," Herman said. The shop has a Facebook page and a website at washedashoreartscrafts.com, and can be reached at 971-306-1043 or washedashoreacm@gmail.com.
Herman learned blacksmithing as a child in Colorado, and most of his equipment belonged to his great-grandfather. Herman makes his anvil ring and sparks fly on weekends during the school year, and more often during the summer when Angie is in the shop.
When Herman is at his coal-fired forge, where he crafts both purely artistic pieces and functional home and yard items, he also shares the history of blacksmithing. "It's so important to understand the roots of metalworking," he said. "You have to get inventive."
The vendors at Washed Ashore sell a wide variety of jewelry, candles and art, Herman said, along with glass and wood crafts, yard wares, ornaments and a list that goes on and on. "We try to stock a lot of 'oceany,' 'beach home' type of items — obviously!"