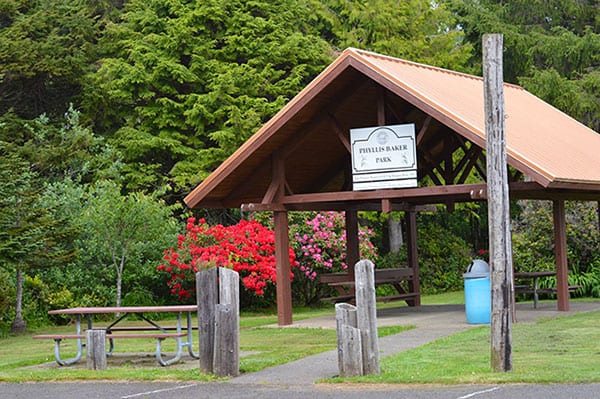 In honor of National Picnic Day on April 23, grab your favorite picnic basket and fill it with delicious finger foods, sandwiches, and beverages for a picture-perfect day in Rockaway Beach. Whether you're under the trees, next to the water, or on the beach, picnics turn lunchtime into a festivity that can be shared with family, friends, and nature. And thankfully in Rockaway Beach, there is more than one way to enjoy a picnic.

Barbecue at Manhattan Beach
Manhattan Beach is the ideal picnic spot because of its shaded picnic tables, barbecue areas, and beach access. If you are traveling with an RV you will find ample RV parking here, and the beach is usually much less crowded than a few miles south at the Wayside. Bring your cooler full of subway sandwiches or use one of the barbecues to create your perfect summer-time meal. Then, traipse down the beaten path towards the beach for some wave therapy or beach combing.  

Bonfire on the Beach
Nothing says "picnic in Rockaway Beach" more than a bonfire surrounded by family and friends roasting hotdogs and s'mores. You will often find families enjoying their lunches this way, and these picnics have been known to last long into the evenings. Just remember a few rules when building your beach bonfire: only use small pieces of wood; keep the fire west of the vegetation line; and when you are finished be sure to dose it thoroughly with water. Don't just cover it with sand, as this can lead to dangerous hot spots in the sand.

Phyllis Baker Park
During the summer you can almost always find large groups of people connecting over mouth watering burgers and chilled beverages at Phyllis Baker Park. Thanks to the covered picnic tables, onsite barbecues, and large open spaces for your pets to roam or just to spread a blanket and sunbath. Phyllis Baker Park also has bathrooms and a whimsical playground for children to romp around. If the weather is hot, and the crowds are hungry, this is the spot to be.

Have a favorite picnic spot? Share in the comments below!