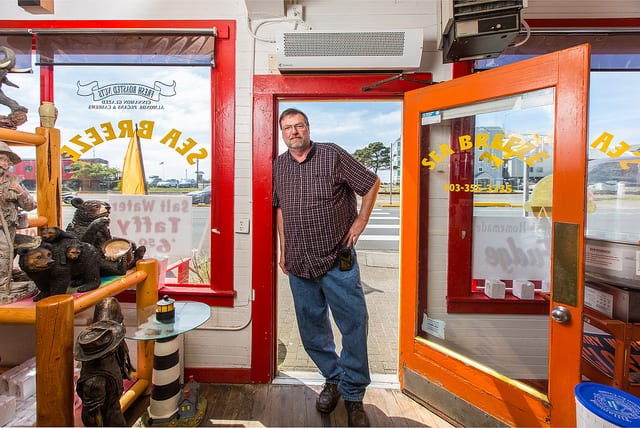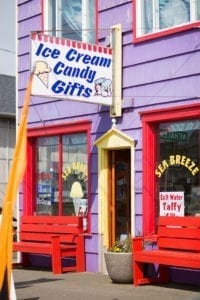 Some days nothing hits the spot better than an old-fashioned candy store. You know the kind; more than a dozen different ice cream flavors on hand, melt-in-your-mouth fudge made from scratch, colorful rows of salt water taffy and unique trinkets and toys that bring out the child in everyone.
Just walking through the doors is like coming home
For visitors to our small coastal town, a stop at Sea Breeze is just what the sweet tooth ordered. You'll know it by its bright purple exterior, but around here the locals just call it big Al's place.
If he happens to be in the shop while you're there, you'll soon see why he's called that.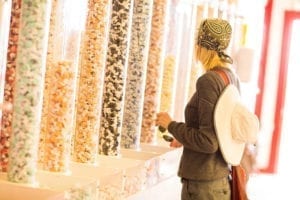 Big Al has owned Sea Breeze for 11 years. And for 11 years his towering frame and large personality have been a staple in Rockaway Beach serving up sweets and seeing what silly thing he needs to do to get a smile out of every child who walks in – even if it takes a free piece of candy.
So much more than a candy store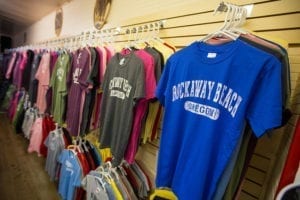 For frequent visitors to Rockaway Beach, Sea Breeze is so much more than a candy store. Sure it's your go-to stop for Tillamook Ice Cream, old-fashioned milkshakes, caramel corn and one of the best gift shops on the coast, but it's also a chance to learn a bit more about our town. And boy does Big Al know Rockaway Beach. Having lived and worked here more than a decade, he's never shy about sharing a story or two, and always has advice on the best places to visit, sites to see, and things to do.
So if you're looking for the perfect spot to start your weekend or are just popping in for a day trip, stop by Sea Breeze first and get the latest scoop – literally and figuratively, of course.