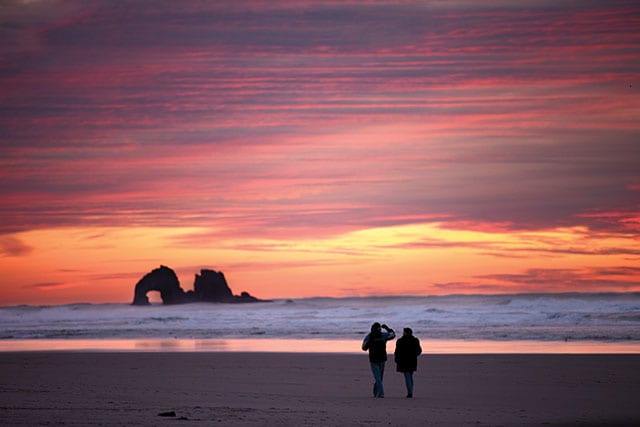 Are you looking for a way to let your mother know she is special, loved, and appreciated this weekend? Sometimes thinking outside the box is the perfect way to let her know just how special she is to you. So why not bring her to Rockaway Beach for a fun weekend together? She will love spending time with you, and you will have dozens of memories to share for a lifetime.
Here are some unique and memorable ways to spend Mother's Day this weekend:
Visit an Art Gallery
Making memories is about experiencing new things, and a trip inside Washed Ashore Arts, Crafts & More is just that. The gallery at 320 Highway 101 South is owned by blacksmith Herman Doty and his wife and has 40 consigned vendors who make and sell their own things in the store – everything from jewelry to candles and art. The rest is Mr. Doty's own metalwork and blacksmith shop, where he crafts both art pieces and functional home and garden items. When you're done there, step over next door to Little White Church Antiques, or head into town for even more shopping and art. Don't miss Flamingo Jims, the Little Crow, or Trash and Treasures – each along Hwy 101.
Have a lunch date
Whether you come for the weekend or just the day, treating your mother to lunch is a delicious way to spend quality time together. Try a scrumptious cup of clam chowder at Offshore Grill and Coffeehouse (voted one of the best on the Oregon Coast), or a juicy hamburger on a homemade bun from the Sand Dollar Restaurant and Lounge. Oh, and did we mention that the view, while you're dining, is incredible? It doesn't get more ocean-front than the Sand Dollar.
Enjoy a Dinner Theater
The Sand Dollar Restaurant and Lounge is hosting a dinner theater on Sunday. The dinner buffet begins at 5 p.m. and the live show, Love Letters, begins at 6 p.m. Love Letters, written by A.R. Gurney is featuring Rockaway Beach's Mike Arseneault and Lani High. Tickets are $25 each.
Don't forget a walk on the beach
A visit to Rockaway Beach is never complete without a walk along the sand, with the waves playfully lapping at your ankles. Take mom for a stroll and look for seashells, agates, and sand dollars. Don't forget to take pictures and share them with us using #rockawaybeachoregon.