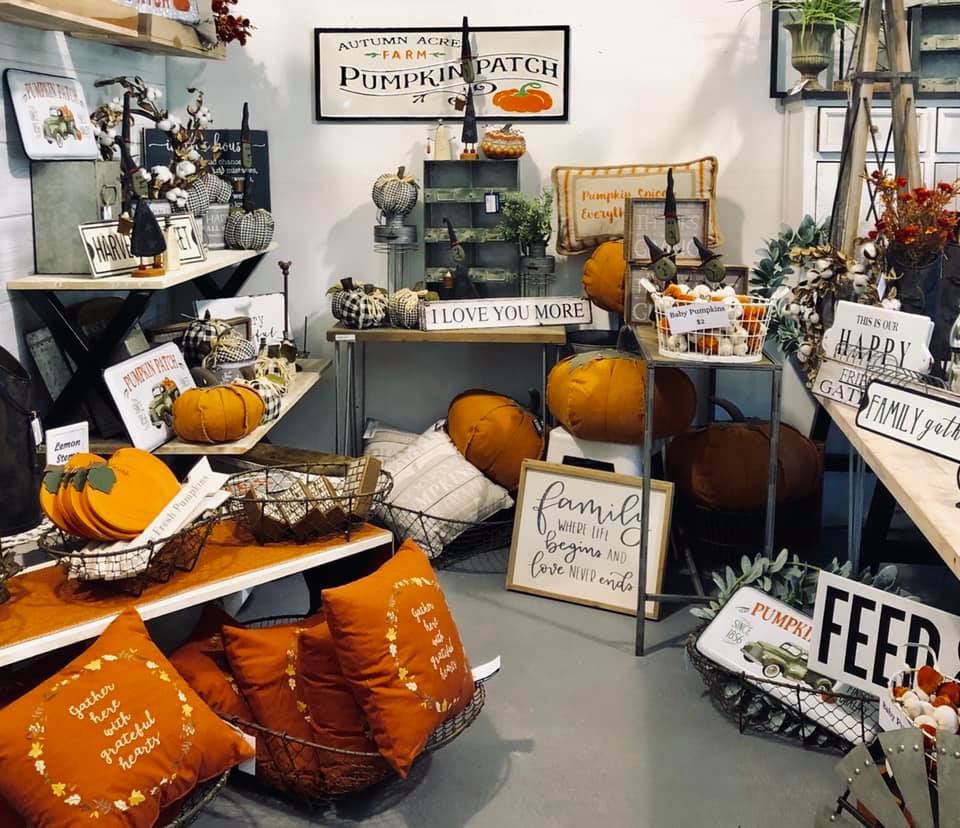 As the cool night air here on the coast starts to get a little, well, cooler and it's more common to reach for a blanket to throw over yourself while you're enjoying the lull of the ocean waves, you might find your mind wandering to hay rides, foamy pumpkin spice lattes from your favorite coffee shop, and cozy nights around the fire reading a book.
Yes, fall is coming and frankly we could not be more excited! Because that means breaking out our favorite coastal fall decor pieces for around the house.
If you would also like to bring a piece of Rockaway Beach home with you to spruce up your fall decor, try these places:
Warehouse 10 Market
More and more fall colors and decorations have been popping up all over the place at Warehouse 10 Market, and each is more adorable than the next. From felt covered pumpkins in different patterns to adorable witches and decorative buckets – no fall decor is complete without a trip to Warehouse 10 Market. Whether your preference is coastal decor or rustic farmhouse, they have a little bit of everything to fit each household. Grab one of their signature rugs, blankets or quilts to spruce up each room in your house, or a candle that smells like spruce and mint. 
Simply Charming
Stepping into Simply Charming is like walking into a magical story book cottage filled with antiques, collectables, hand made treasures and stunning refurbished furniture in a French Country style. Simply Charming is also the spot to stop with every passing season and holiday, as they never let anything go uncelebrated or unnoticed. So if you're looking for some charming fall accents to add to your home – from painted wooden pumpkins to black cats – be sure to stop by Simply Charming. 
The Little Crow
What might you find when you visit The Little Crow? An eclectic mix of antiques, collectibles, jewelry, soaps, candles, clothes, art, and new treasures with inventory that changes daily – yes daily! And when fall strikes, one of the best decorated windows on display you'll ever see! Pop inside to find both fall- and Halloween-inspired household items like pillows, art, cedar-wood soaps and even some things to wear (They're selection of jewelry is unmatched!) 
Little White Church Antiques
This hard-to-miss vintage and antique store is always worth a stop – and not just for the free hot chocolate and coffee they offer to shoppers. Each tiny room is filled with home decor, antique pieces, handmade items, dishes and other collector items and even vintage clothing. You might find just the right piece for your home that will welcome the new season and also remind you of your favorite little beach town. 
*Photo Courtesy of Warehouse 10 Market's Facebook.