For the last nine years, any kid under 12 knows exactly where to be on Saturdays in Rockaway Beach: The Little Crow.
There is usually a line outside the door before Anne Savage even opens her shop at 11 a.m. – each child patiently waiting for their free Hot Wheels car or jewelry charm.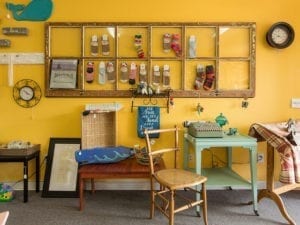 "It's fun," Anne said. "It's fun for me and it's really fun for the kids – especially those that don't live here and they come in with their parents and don't know that they're about to get a free Hot Wheels car. They're truly happy and excited about it."
The tradition began the very first Saturday that Anne was ever open. A former second-grade teacher, she wanted to give kids in her shop something fun to do.
"It really is a plus for parents who come in too," she said. "Kids can spend time at the Hot Wheels table picking out their car that week and their parents have time to shop."
After a few years, Anne added the option to pick out a charm for a charm bracelet if you don't want a Hot Wheels. The selection of charms ranges from everything from unicorns to motorcycles.
When Anne recently moved her shop to a smaller location, she considered ending the Hot Wheels Saturday tradition due to a lack of space.
"The first day I was open on a Saturday in my new spot, I decided not to do it," she recalled. "And one of my regular little boys came in and burst into tears. I knew right then I had to keep it going."
And, when a child turns 12, Anne will buy their Hot Wheels back from them at $2 a pound.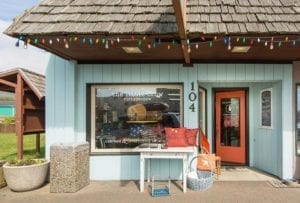 "They go over to the ice cream shop and have their bag of Hot Wheels weighed and I give them cash," she said.
Anne buys her Hot Wheels at auction and at any given moment has about 100 pounds worth in the back just waiting for the table to clear out a bit after a busy Saturday.
"It will be that way until I don't have a store anymore," she said confidently.
The Little Crow is located at 104 S Hwy 101 in Rockaway Beach. They are open daily from 11 a.m. – 5 p.m.