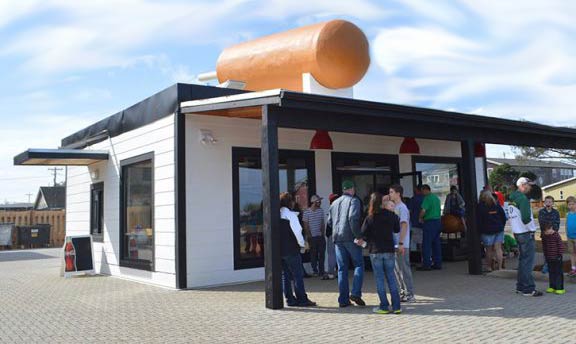 Here's a remarkable story you may not have heard: did you know the Pronto Pup – a battered hot dog on a stick – was invented right here in Rockaway Beach? True story.
George and Versa Boyington ran a very successful hotdog stand on the beach in the late 1930s. Every day they would be out there selling their famous dogs to locals and visitors alike. There was only one problem: they couldn't sell any hotdogs in the rain because the water was making all their buns wet and soggy.
To counteract this issue, George came up with a way to "cook" the buns around the hotdog as needed. He invented the pancake-like batter mix that is now used in Pronto Pups and hot dogs across the country. Who says good things never come from the rain?