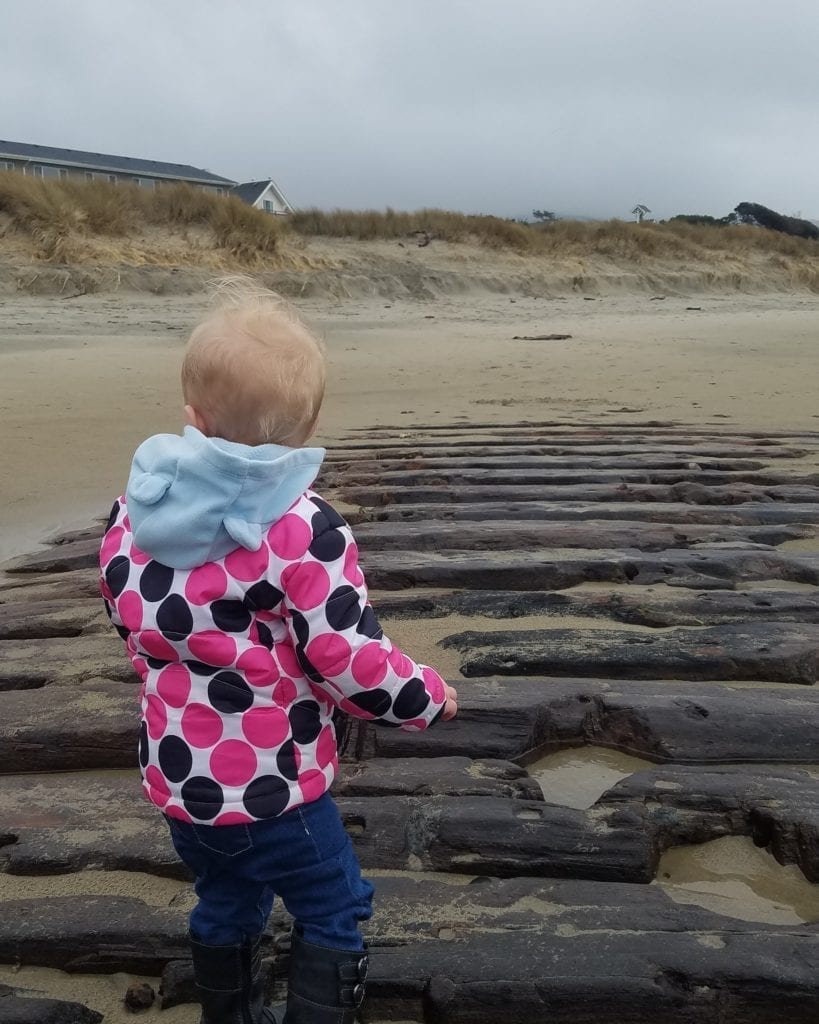 After a tumultuous winter, one of Rockaway Beach's oldest and rarely-seen residents decided to make herself known for the first time in nearly a decade. The remnants of the Emily G. Reed, a 215-foot sailing vessel that ran aground 109 years ago was made visible nearly all of February and March thanks to the shifting sands of winter storms.
Dozens of pictures were taken of Emily while she was here, because you never know the next time she might make an appearance. In fact, this was only the third time since the 1970s that the bones of the ship could be seen, so it's no wonder that visitors flocked to the beach for a chance to catch a glimpse.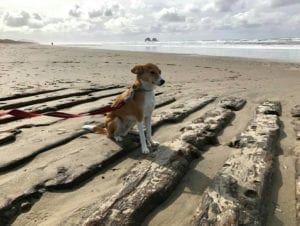 Some days it was only a lone board that looked more like a piece of driftwood and nothing to write home about. You might even miss it if you didn't know what you were looking at. Other days you could count as many as 23 or more boards that looked like a wooden ribcage. But everyday when you walk down to the beach from Second Street, you are walking on top of the remains of one of Rockaway Beach's most tragic shipwrecks.
As legend has it, the ship ran aground on an incredibly foggy Valentine's Day morning. The Emily G Reed had set sail from New Castle, South Wales, and was at sea 102 days before it wrecked, snapping in half. Some versions of the tale claim that seven or eight people were killed. A lifeboat carried four men out to sea where three of them were found alive more than 200 miles away. The captain and his wife survived by clinging to some of the wreckage overnight. By morning, they realized how close they were to shore and were able to swim to land.
The remnants of the ship that washed ashore in Rockaway Beach stayed visible for decades.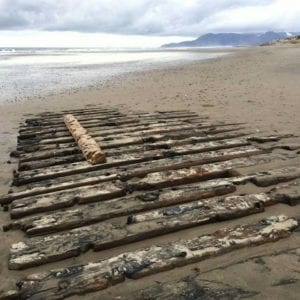 Rockaway Beach resident Don Best remembers a much less shy Emily when he was a young boy. Best was born in 1943, and many of his earliest memories were of the wreck. He even recalls a time when he was about 8 years old and found an air pocket underneath the "ribcage." He slid underneath the wreckage with his flashlight, and for the first time since 1908 a pair of human eyes saw that side of the ship.
And back then, it wasn't illegal to remove pieces of the shipwreck from the beach, so much of it was salvaged, or "looted."
But by the 1950s it had mostly disappeared underneath the sands, and by 1975 the beach had completely swallowed her up. Because the wreckage has spent most of its time buried beneath the sand, it has stayed protected from decay and harsh elements. And, as with any shipwreck, the Emily G Reed is now protected by law – making it illegal to take anything but pictures.