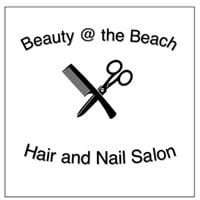 Location Map
111 S. Miller St, Rockaway Beach, OR, 97136
Google Reviews
Based on 37 reviews
Samantha Goodwin
14:51 13 Jul 20
Safe and Considerate! It was hard to decide if I should get a haircut during the pandemic, what with trying to be safe,

...

worrying about catching or spreading COVID19. Well, when I called I was asked if I lived here and found out that the owner is Only taking locals (because of the pandemic, not ordinarily) to help protect the community. We both wore our masks, and I was the only person in the room as well. The door remained open to provide more air circulation. All of this combined made me feel a lot better about choosing to get a haircut, and a lot safer. The owner/stylist did a great job of navigating the ear loops on the mask and I got a really nice, Much Needed haircut at a fair and standard price.I feel about 1 million times better looking in the mirror (after 6 months with no haircut I was wearing a hat 100% of the time), and I also feel like we did everything right to protect each other and the community.

read more
Judy Sours
20:22 04 Jul 20
Pam is the best & her shop is so sweet!
David Lamkin
16:47 11 Jun 20
Pam is the most talented in the county. I always get compliments on her cut!
A Google User
07:52 23 Dec 19
Pam is the best. Easy to get quick appointments. Always been happy with my cuts. Pam offerrs free bangs cutting from

...

a previous haircut.

read more
Pam Murray
21:36 05 Oct 19
Pam does a fantastic job!!
Kimber Lundy
22:34 09 Jul 19
Pam is the best at what she does. Call and get your appointment
Lisa Ferrell
21:35 03 Sep 18
Lovely shop and picked up these nice felted bags
Next Reviews