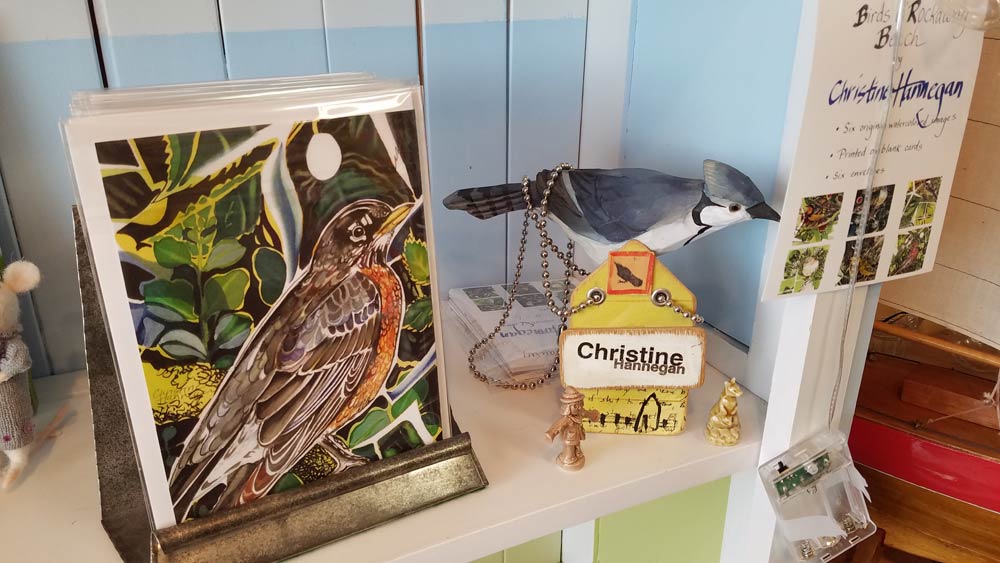 Just north of Rockaway Beach in Nehalem, the Tillamook Regional Medical Center is hosting their annual Art for the Heart exhibit. Local artists from all over the Tillamook Coast donate work to be used in the display at North County Recreation District. If you've never been, it is worth the drive up to NCRD. Rockaway Beach's own Mike Arseneault is one of the featured artists with a gorgeous piece that features Twin Rocks.
February is a wonderful time to invest in new art that speaks to your heart, and we are fortunate in Rockaway Beach to have several stores that carry art from local artists.
There might not be a formal "Art Walk," but you can easily arrange your own by meandering down Hwy 101 and checking out some of the local shops. Here are a few of our favorites:
Mike Arseneault Photography. Mike relocated to Rockaway Beach in 2009, immediately falling in love with our sliver of the Oregon Coast. His photography takes a closer look at hidden treasures along the rugged coast as he explores unusual vantage points. He also finds rustic beauty in simple things, like driftwood, seashells, and rocks along the beach. His photographs are for sale in prints, framed prints, and greeting cards at The Little Crow, located at 104 N Hwy 101.
Catherine Langer. A former resident of Bay City, Catherine studied at the Art Student's League in New York, where she acquired a strong background in the arts. Her work in various mediums reveal a skill and love for what she did – whether it was in oil, watercolor, pastel, or simple pencil. Her main passion was always to draw and paint from real life subjects. High-quality prints of her work are available at the Little White Church Antiques, located at 344 US Hwy-101.
Christine Hannegan. Christine has a stunning collection of greeting cards titled "Birds of Rockaway Beach" for sale at The Little Crow. Each unique and colorful card depicts one of our native birds in their natural habitat, and is blank on the inside – making them a perfect choice for any reason.
If you're a Rockaway Beach artist, tag us in your photos on Instagram using #rockawaybeachoregon or @visitrockawaybeach.