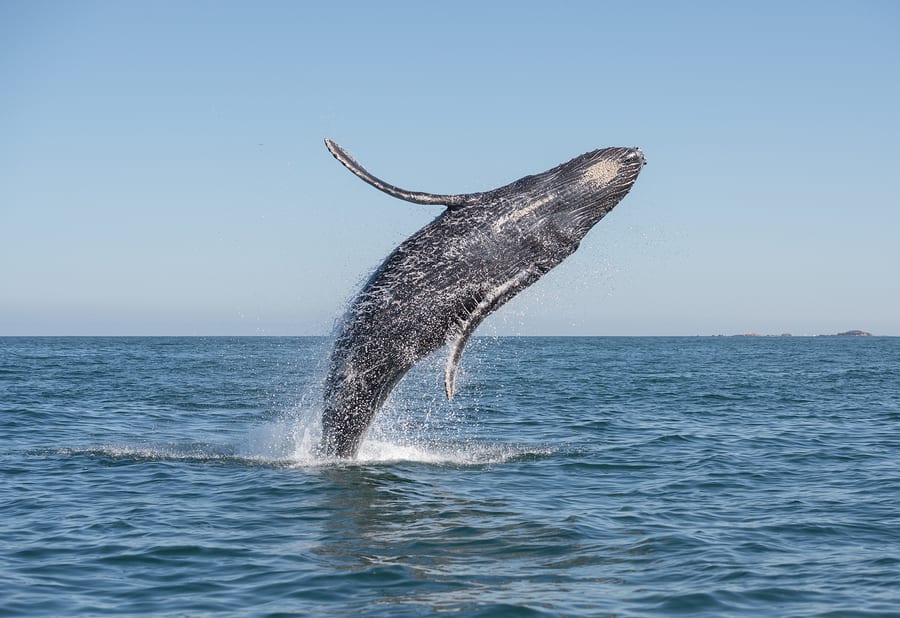 It seems this time of year everyone is celebrating, even the Grey Whales.
Each December, these massive creatures begin their annual migration from Alaska and it just so happens that Rockaway Beach has a front-row seat as roughly 20,000 of these whales swim past our shoreline and head to the warm lagoons of Baja Mexico.
And while getting up high above the coastline (think Neahkahnie Mountain) might offer the best vantage point, it's possible to spot whales from the beach as well.
"Depending on the weather, people will hopefully be able to spot whale activity from land-based lookouts, as the whales typically migrate along the coast and can be seen within five miles of the shoreline," said Margo Mcclellan, a volunteer with the Whale Watching Spoken Here program, which places trained volunteers at various whale watching sites during both the winter and spring official watch weeks. For more than 30 years, these trained volunteers have helped visitors watch whales at sites in three states along the Pacific Northwest coast.
This year, Whale Watch Week is Dec. 27 – 31.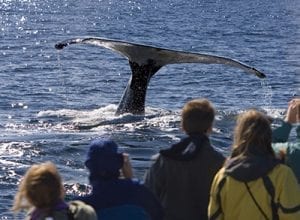 The key to spotting one of these whales is simple – be patient.
"You might see one right away, or after several minutes, or not at all that day, depending mostly on the weather and the ability to distinguish sky from ocean at any given time," Margo said. "Hundreds of whales are logged by volunteers every year during both the spring and winter migration seasons, so they're definitely out there – but sometimes it can take some patience to see them."
An estimated 30 whales an hour will migrate past Rockaway Beach in the upcoming week, so with enough patience, a decent pair of binoculars, and a good vantage point you will probably see something.
But what makes a good vantage point? Higher up is of course better, but Margo says if you know what to look for, you can spot whales just standing on the beach.
"What you really want to look for is a vertical jet of air, or a "V" shape, suddenly rising straight up (or at a slant) out of the water," she said. "Gray whales typically come up for air about every three to 15 minutes, and may take three to five short, shallow dives of less than a minute each, then a long, deep dive."
You might see the same whale emit a spout three or four times, followed by its "dorsal hump," which looks like a ridge of knuckles along its back. Once the whale dives deep, you will likely see its fluke (tail) rising out of the water and slowly descending below the surface. Whales are also known for launching themselves out of the water in a display of "breaching" or "spyhopping," — an exciting display of their power and grace.
Also consider the weather while you're out there, Margo added, as stormy weather can often lead to seeing "false spouts" – when your eyes get distracted by the white caps and ocean spray from the storm.
For more information about Whale Watch Week click here.