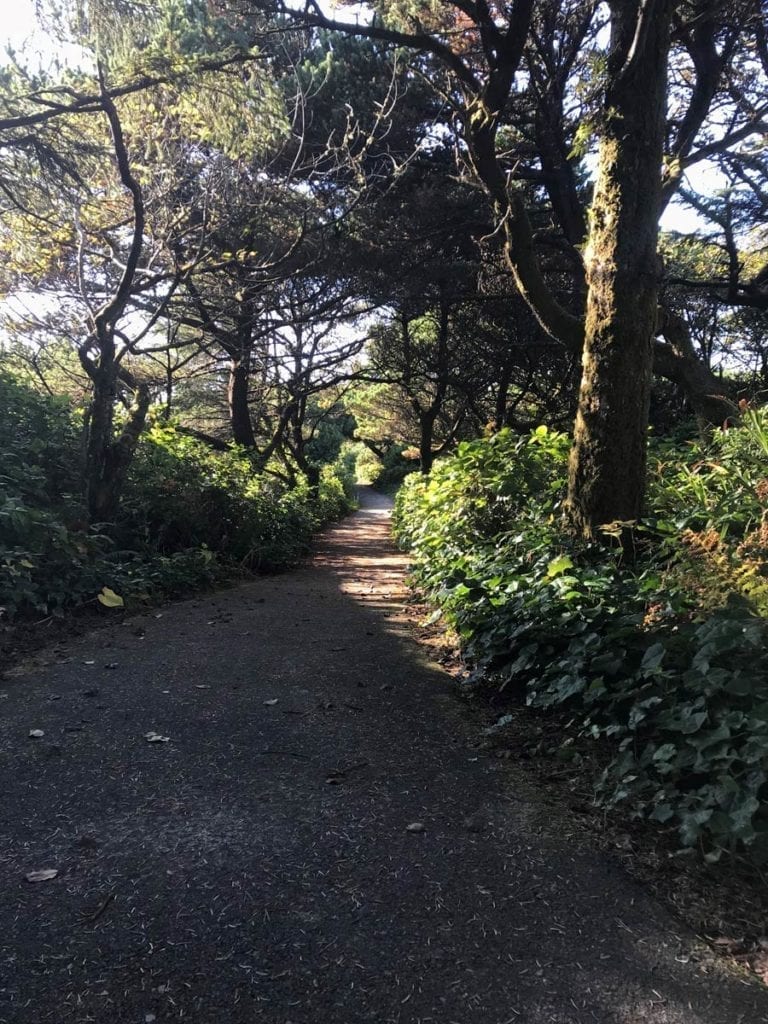 By Scott Gilbert
A visit to Rockaway Beach on the Oregon Coast can feature treats and trinkets, kettle corn and kite-flying, beach balls and boogie boards. And when you want some seaside solitude — in a quiet grove with a smooth path to the shore and a view of the majestic Twin Rocks — Rockaway Beach has that too.
The Twin Rocks Turnaround at 905 S. Breaker Ave. offers a getaway from crowds and wind, in a stand of mature trees and native roses marking the former homesite of original Twin Rocks postmistress Edith Hart and her son Ed, both deceased, who deeded their land to Tillamook County as a public park.
"Ed wanted handicapped accessibility," said park advocate Barbara Trout, who credits her friend Dorothy Diel with initially derailing a county plan to sell the land. Ed's wish came true — two ADA parking spaces (with regular parking spaces across the street) offer access to a handicapped-accessible asphalt trail and two picnic tables designed for disabled patrons, along with a total of four benches offering views of the greenery and the ocean.
Trout joked about "delusions of grandeur" in some of Ed Hart's unfulfilled plans — a tour bus destination like the Seaside Promenade, a tower to view the Twin Rocks — but there's nothing delusional about the grandeur of the Pacific as seen from the wooded hideaway, oriented directly toward the Twin Rocks.
The view reflects Edith Hart's early arrival in the area, Trout said. "If you're the first one there, you get to pick the view you want."