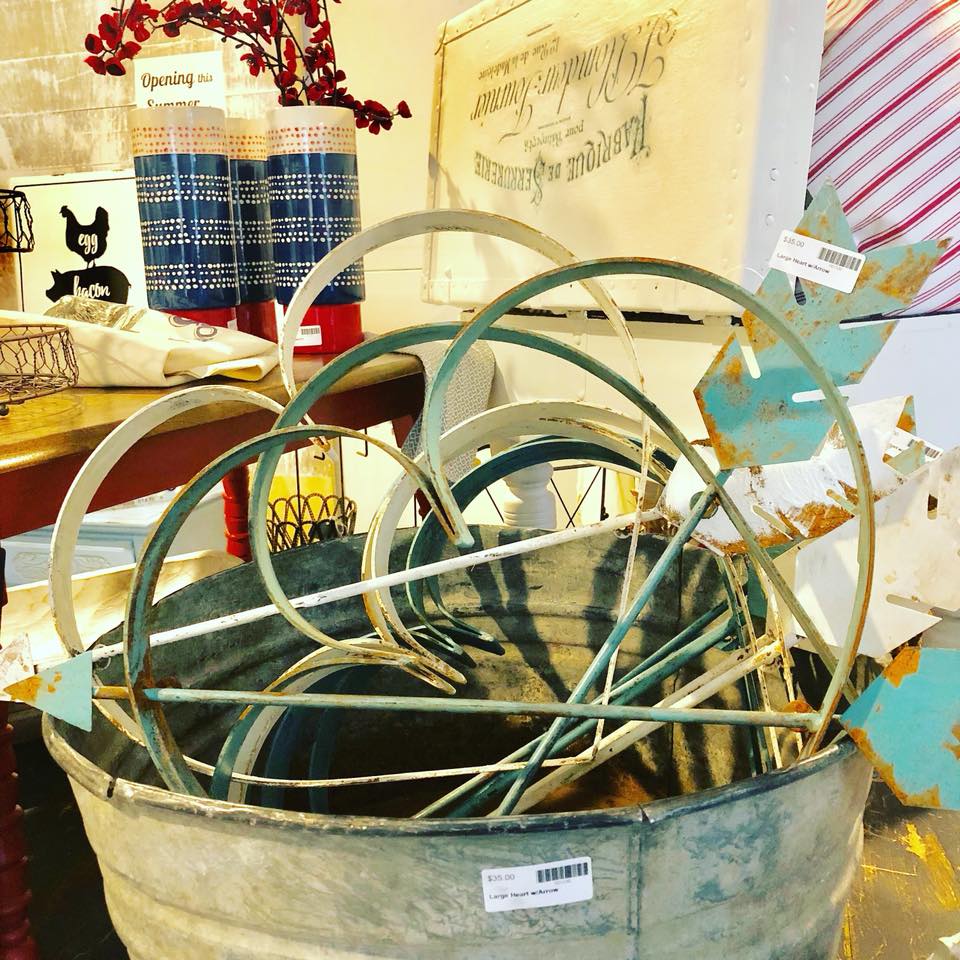 Move over, Joanna Gaines. There is a new home and vintage decor market in Rockaway Beach – and it's everything dreams are made of.
The Warehouse 10 Market is located at 19485 Hwy 101 N in Twin Rocks and had a soft opening last weekend. The storefront is filled with rustic, industrial farmhouse accent pieces, beachy and nautical items, locally-made soaps, candles, furniture and other unique items from 12 different vendors. Each nook and cranny has been carefully pieced together with individualistic products at great prices. When you visit, plan to stay awhile to see it all.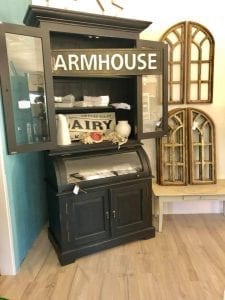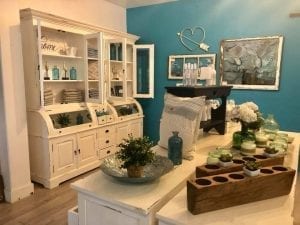 The story behind Warehouse 10 Market is one of evolution. One could say it began several years ago when husband-and-wife duo Michele and David Gray started doing pop-up markets selling metal artwork and farmhouse decor. They were best known for bending wine barrel hoops into hearts, stars, arrows, windmills and other shapes.
However the real story starts even earlier than than. Michele's grandmother was a Mennonite who collected antiques and sold them out of her garage in Grand Ronde. Ever since Michele was a little girl, she could be found helping her grandmother with her store. David's grandfather was a regular at the auctions and estate sales, and was always #10 (hence, Warehouse 10 Market).
So even though Michele and David had successful careers in the corporate world, their love for antiques and rustic, home-made art was ingrained in them since childhood. At one point, Michele said they had four storage units filled with items they were bringing to pop-up markets.
"It was getting overwhelming," she said, "so we started looking for a warehouse to store it all in."
Enter the vacant lumber yard in Twin Rocks.
Michele was visiting Rockaway Beach on vacation (something she's been doing since she was a little girl) when the empty building on the side of the highway caught her eye. At first they were just thinking storage for all their collection, but after buying the building and realizing its full potential they decided to open a store front.
"We could just visualize it," she said. "This building is incredible."
And while the store front is open to customers, they aren't going to stop there. Michele visualizes an Annex area for wholesale items and even more rustic decor, and eventually they want to start hosting different types of art classes down the road  – like soap making, painting and more.
"We are very committed to this community," she said. "It's our favorite beach; I've been coming here every year since I was a little girl and now to be able to be a part of the community is really special to us."
The Warehouse 10 Market will be open from May through November every day from 11 – 6. Find them on Facebook.