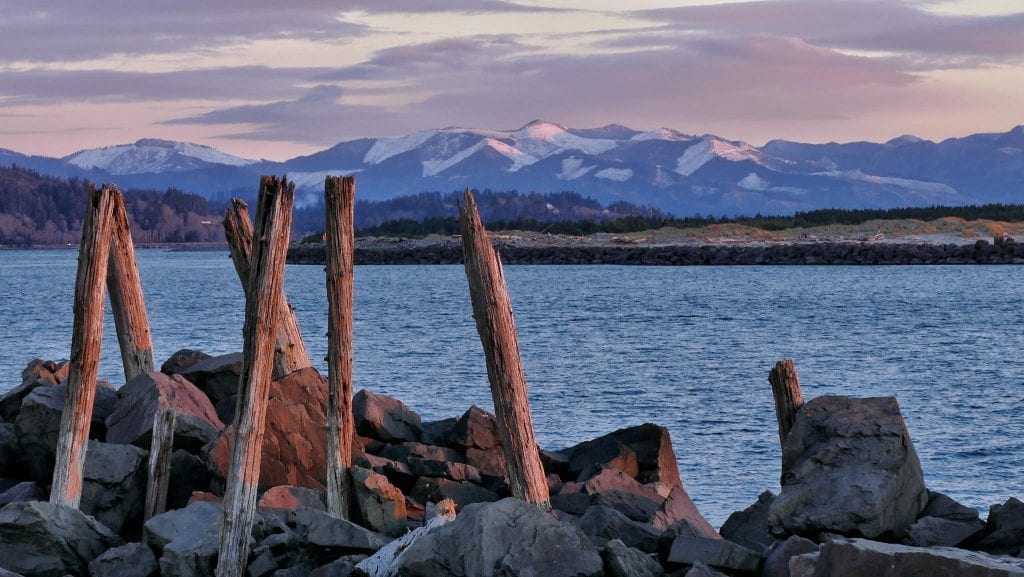 Winter has officially landed on the Oregon Coast. Yes, that means summer won't be here for another six months and that's OK! There is more than one way to enjoy Rockaway Beach, and some of the greatest adventures in our little beach town wait for winter time. So grab your rain jacket, some gloves and maybe even a camera and head outside for these best kept secrets in Rockaway beach.
Instagram-Worthy Sunsets
Sunsets are better in the winter time. We aren't making that up; it's a scientific fact. The colors of a sunrise or sunset are based on how light is entering and traveling through the atmosphere. Dust and pollution particles in the air scatter light and reduce how much makes it to the ground, and thus reduces the intensity of colors at sunrise and sunset. So, when it's hazy out, the sunrise or sunset colors will be more muted. When the air is crisp and clear, the twilight hours of sunrise and sunset will offer up much more vibrant colors.
Need help capturing the perfect Rockaway Beach sunset? Follow our tips here.
Extraordinary Storm Watching
We've already had a front row seat to some awesome coastal storms, and there is sure to be more. You never know what the forecast is going to throw your way in the wintertime (we've also had some incredibly clear and beautiful days as well) but one thing is for sure: winter is the perfect time to watch the powerful natural drama unfolding along the coastline. With pounding surfs that send ocean waters spraying hundreds of feet into the air and wind-whipped sea foam splattered along the battered coastline, storm watching is both exhilarating and humbling.
Always check your tide book, as high tide will often yield the best results, and keep a safe distance. If the National Weather Service or local media are saying to stay off the beaches, be sure to watch from a higher location and follow their warning. King tides and sneaker waves make for outstanding storm watching but you never want to be caught too close to them. You can always book an oceanfront room at several Rockaway Beach hotels and resorts, and watch from the comfort of indoors.
Watch for Whales
At the end of December each year, Grey Whales begin their annual migration to warmer waters in Mexico, and hundreds of them can be spotted passing by Rockaway Beach (an estimated 30 an hour). There are high vantage points to the north and south of Rockaway Beach, which can help spot these whales known to swim within five miles of the shore, but with enough patience and a decent pair of binoculars you can see them without ever having to leave town. For more whale watching advice, check out these tips from a trained expert.
For more winter-time ideas, check out our Five Winter Time Activities in Rockaway Beach.
Photo by Bruce Higgins