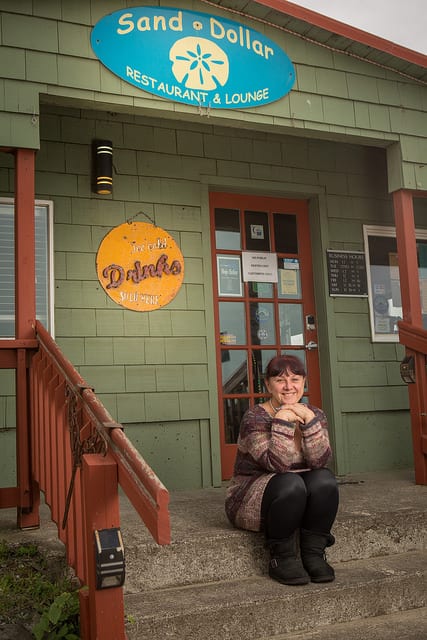 Foodie culture is alive and well in Rockaway Beach – just ask the locals.
Part of that is thanks to the Sand Dollar Restaurant & Lounge, where a blend of traditional Romanian cooking and American cuisine create a wonderfully unique dining experience that tantalizes the taste buds.

Emma Poulsen opened the restaurant in 2014 with her son and daughter. It was a match made in heaven; you know, the kind that can only happen when all the stars align. The oceanfront building was sitting vacant, and Emma's son, Dan was managing a restaurant in Redmond and looking for a change.
"It was the right moment for the family and the perfect location," said Emma.
Three and a half years later, visitors and locals alike keep coming back for more. For the view, sure, but also the Romanian-inspired cuisine.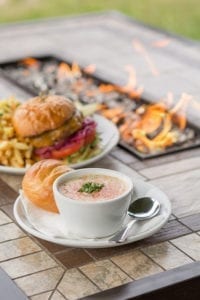 "We use certain spices that we use in Romania in our home cooking," said Emma, who left her home country 20 years ago to come to the United States. "We use a lot of paprika and  garlic, and we use bay leaf which is less common in American cuisine."
A few of the dishes  – like the paprikash and chicken schnitzel – are traditional Romanian meals. The rest, Emma describes as "traditional American and we cook it with a European twist." For example, the ever-popular Reuben sandwich topped with homemade sauerkraut made from an old Romanian recipe.
And if that weren't enough to get your mouth watering, they make all their own loaves of bread, dinner rolls, and hamburger buns in-house. (Walking through the front door is like walking into a bakery.)
"Everything is made fresh and made for the customer at the moment that they order it," Emma said.
The ingredients are fresh too and purchased locally as often as possible. And with a variety of items on the menu, it can accommodate nearly any preference or taste.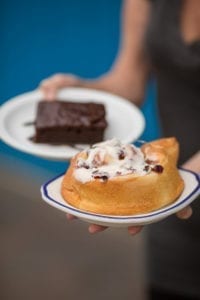 "We have people who come from St. Helens and they say every four or five weeks they come to the beach and every time they stop at our restaurant because they love our food," Emma said. "We have a lot of guests like that who come from out of town to enjoy our food."
The Sand Dollar Restaurant & Lounge has its own pastry chef on staff, a full-service bar and a phenomenal selection of wine.
"We have good food and a good view – it's that simple," said Emma. "People love it here."
The Sand Dollar Restaurant & Lounge is also a popular spot for private events, parties, and even weddings. Coming up next week on Dec. 14 is the Rockaway Beach Foodies Event 'Romanian Christmas.' Here is a chance to taste authentic Romanian cuisine – including hot wine and chicken dumpling soup, a traditional Romanian soup made for Christmas. make for Christmas. Guests will also be treated to baked mussels and house-made sausage, carved top sirloin, fried prawns with mashed potatoes, grilled asparagus and cured egg yolk and pear rum cake for dessert. Find out more about this upcoming event here.